Shrink Sleeve
Great colors, crisp final results, shrink sleeves help achieve a seamless product that highlights the design over the bottle. These sleeves help elevate and protect your product from tampering as it evenly seals the entire container after heat shrinkage.
Protects your product
Easy application
Seamless appearance
Bright and crisp color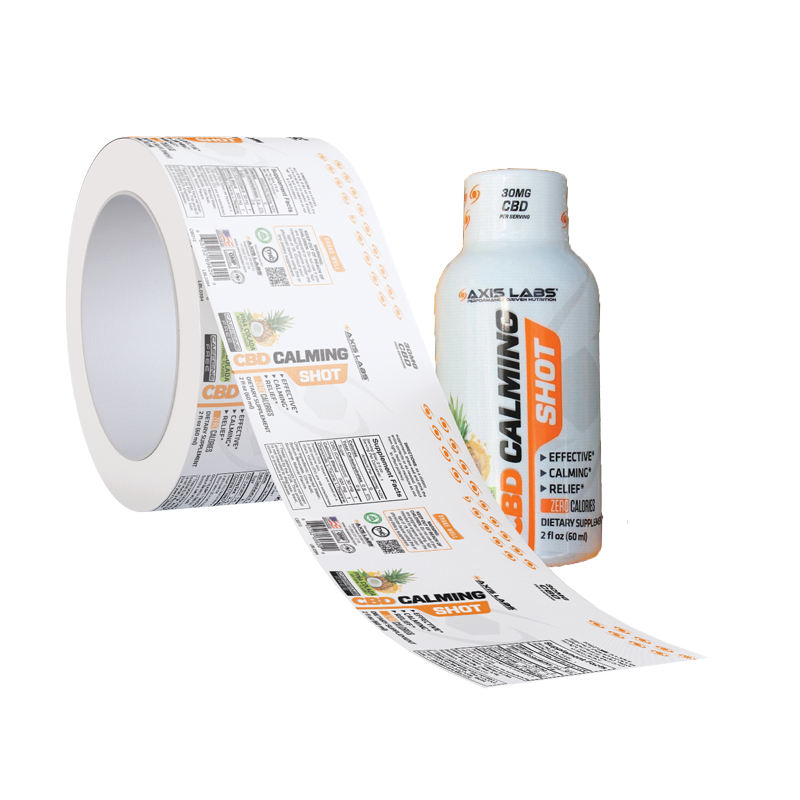 Fastest Turnaround

for Custom Labels in the Industry

Because losing one week can sometimes mean losing an order…don't let that happen.
What Are

Shrink Sleeves ?

Shrink sleeves are the perfect option for industries such as Supplements and Beverages.
The heat shrinking ability allows for the design of your label to surround and embellish the entire container. This adds a seamless appearance that emphasizes the product while protecting it from tampering.
If you don't want to print, we can still offer a clear option that is cut to fit your container. Need to just seal the Lid or Top of your bottle? No problem, we can create customized neck bands with your logo or designs to help promote your brand identity.
Cosmetics products
Healthcare products
Food & beverage product
Fashion products
Supplements products
CBD products
Vape products
Electronics products
Cosmetic Products
Healthcare Products
Food & Beverage Products
Fashion Products
Supplement Products
CBD Products
Vape Products
Electronic Products
Products Using Shrink Sleeves

Do You Have Questions?
Let's talk.
Are You Ready?
Get A Quote
You Have Questions?
Let's talk.
Are You Ready?
Get A Quote