Holographic BOPP Labels
Hologram poly adds a metallic rainbow effect giving your design a luxurious and unique feel.
Creative and unique
Authentic reassuring
Luxurious look
Attention grabber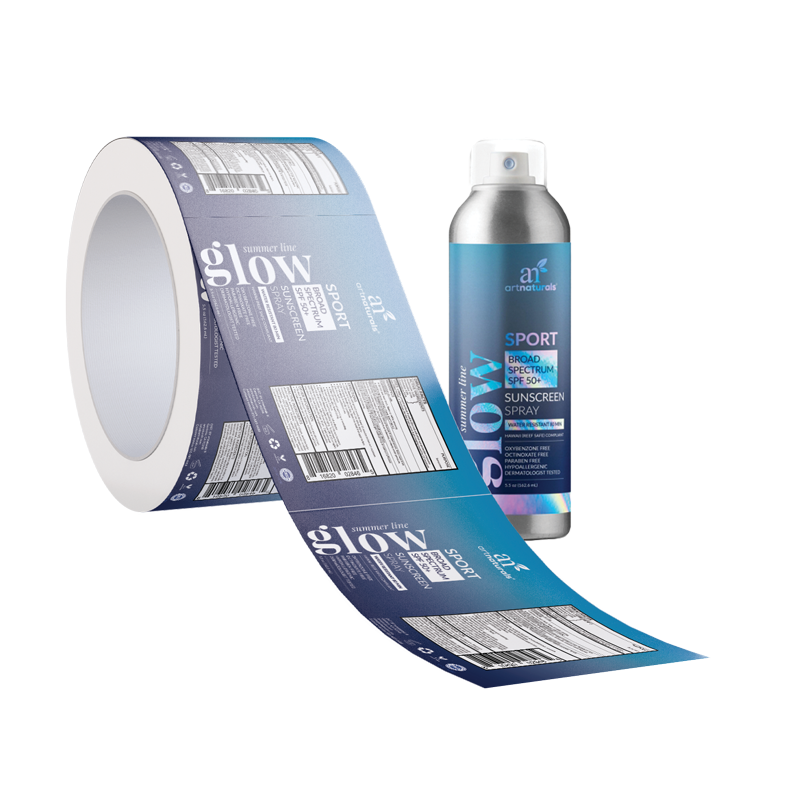 Fastest Turnaround

for Custom Labels in the Industry

Because losing one week can sometimes mean losing an order…don't let that happen.
What Are

Hologram Poly Labels ?

Hologram poly material works great as a complement to any existing design by adding a unique reflective rainbow effect. Available in traditional hologram or with a speckled pattern, this material accentuates the beauty of your packaging design while creating a luxurious feel. Can work as a traditional hologram or create multiple color way options all in the same run.
Used in almost all industries from Hair, Beauty, Food, Cosmetics, CBD and Nutritional Supplements.
It is a highly adaptable and flexible material that elevates any design into an attention grabbing product.
Cosmetics products
Healthcare products
Food & beverage product
Fashion products
Supplements products
CBD products
Vape products
Electronics products
Cosmetic Products
Healthcare Products
Food & Beverage Products
Fashion Products
Supplement Products
CBD Products
Vape Products
Electronic Products
Products Using

Hologram Poly Labels
Do You Have Questions?
Let's talk.
Are You Ready?
Get A Quote
You Have Questions?
Let's talk.
Are You Ready?
Get A Quote